Beautiful Scents For your Home
For areas up to 1000 square feet
Add scent bar every 30 days and plug in. Done!
24  month warranty - all parts
Refills cost usage:  $4-$15 per month
 
Plug in scent blaster
Posted by Pam Sijansky on 27th Sep 2020
"I am very obsessed with a great smelling house. I have tried so many different products. The scent pads are wonderful. I like that they are solid so there is no mess or spillage. The fragrences are very nice and my favorite is orange frosty. You will not regret buying this. It's wonderful."
Lavender, White Tea, Grapefruit, Vanilla,Cinnamon, Gardenia, Linen & many more
See List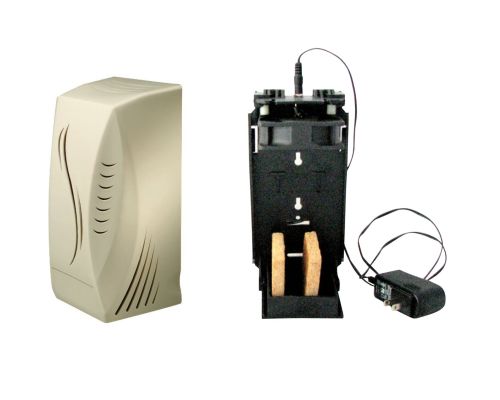 Electric Scent Blaster Instructions
Learn how to operate your Scent Blaster. This air freshener machine can be used in homes and commercial businesses. It is extremely durable and affordable to use. Much more effective and longer lasting than sprays, candles or plug ins.
 
"This is life changing. I am so happy I found Greenairshop. I bought 2 electric air freshener and could not be happier. My house smell fabulous.... gets a lot of compliment. Definitely the best in the market.compared to expensive ones out there. customer service is great... I have plumeria and can wait to try more.... I strongly recommend their products. Thanks to team help me choose my scent. a business that truly care bout their customers...love love"

Posted by Nafi Bray on 17th May 2018
Scent Your Home and Relax
For areas up to 1000 square feet
Add scent bar and plug in. Done!
24  month warranty - all parts!

Includes 4 FREE Scent Refills plus FREE Shipping.
 
"LOVE IT!! Charlie is great!
Posted by Tammie Hallford on 17th Aug 2019
I have spent a small fortune trying to scent my home without great success until purchasing this product. I LOVE this Scent Blaster. Very easy to use and the available scents are amazing. After a friend came to visit she ordered one for her business and said even though she has only had it a few weeks she has already received many compliments...and a friend of hers is ordering for her home and business as well. I broke mine. It was totally my fault and called to see if I could get a replacement on just the back part and Charlie was awesome. He replaced it free of charge. I told him I would have gladly paid for the part since I love my machine.. Excellent customer service and great product."

Posted by Tammie Hallford on 17th Aug 2019
Questions or Comments?
Call Toll Free 1-877-547-2368 or
Fill out  this Form and  will  gladly help you with your scenting needs.

We will get back to you right away.